A Life Dedicated To Helping Individuals Achieve Their dreams
A Life Dedicated To Helping Individuals Achieve Their dreams
Ajaya Mishra is the Founder and CEO of Big Manifestation Academy, India's leading online training academy offering powerful programs in Self-Improvement, Personal Growth, Positivity, Meditation, Career Leadership, and Business Success.
Ajaya is inspiring and mentoring individuals from around the Globe to live their dreams, discover their passion and achieve peak potential. He is a Global Expert in Sub-Conscious Mind Programming, Law of Attraction, Life Coaching, Self-Transformation Psychology, Business Mentoring, and Management Consulting.
He has a unique way to grow and transform organisations and businesses of all sizes and categories. His clients includes Corporate Leaders, Organisations, Entrepreneurs and Business Owners from India, USA, UK, Australia, Middle-East, and Africa.
He has been working with individuals from all over the globe and helping them in transforming their lives and achieve massive success through his online programs, live events and mentoring programs. He has mentored Athletes, TV Actors, Doctors, CAs, Business owners, Corporate Executives, Entrepreneurs, Students, and Creative Artists in achieving great success.
100+
Countries Participants
25000+
Participants Transformed
Ajaya Mishra has 10+ years of corporate experience with Fortune 500 Companies in cross-functional profiles. He has started his career as a Site Engineer and became a Management Consultant at a very young age. He has received many awards and recognition from his employers and clients for his extraordinary performance in executing mega projects.
Management Consultant – Accenture Management Consulting
Management Consultant – Cairn Energy PLC
Project Management Professional – Alstom Power
Associate Manager – GMR Energy Ltd.
Associate Manager – Jindal Stainless Ltd.
Training and Certifications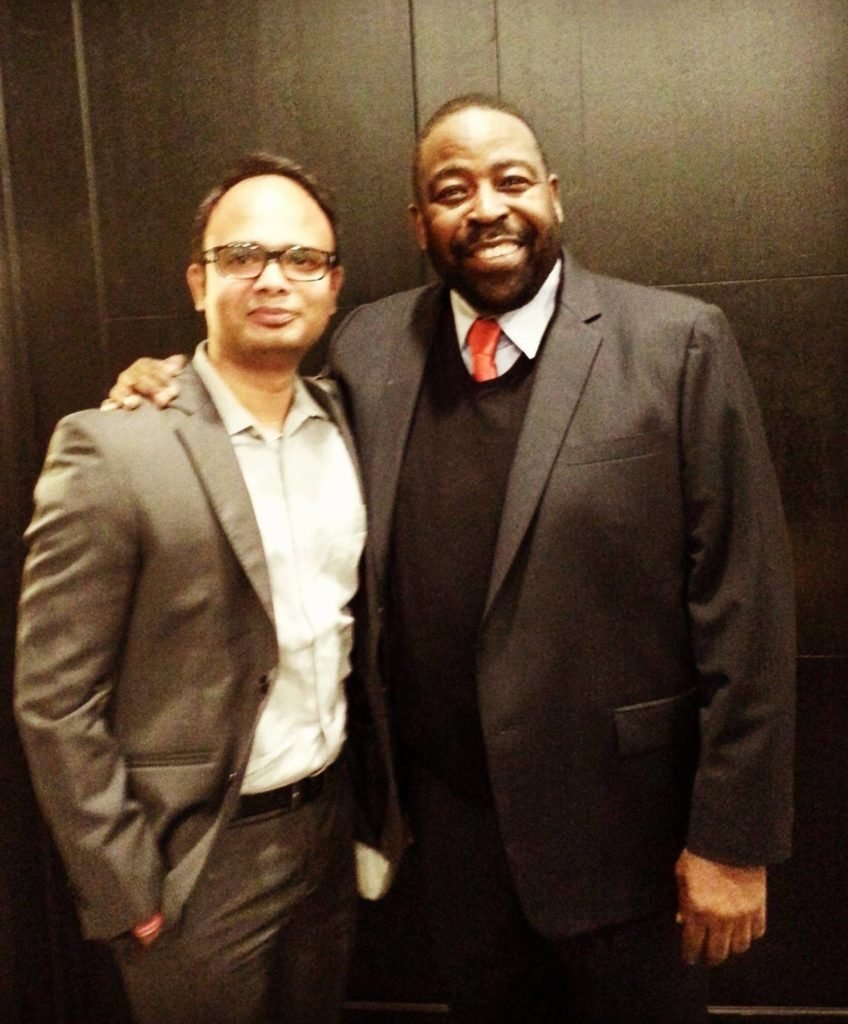 ⇒ Transform Your Destiny(TYD) Workshop. It is Ajaya's flagship event organised at Pan India level for individuals to achieve success in all areas of life.
15 workshops have been organised in all major cities of India
More than 1000 participants have attended
100s of success stories have been created including personal and professional success, self-transformation and massive business growth.
⇒ North East Graduate Congress by University of Science & Technology, Meghalaya. This was a high-impact Motivational Session for 10,000 students for self-development, career growth and success mindset.
⇒ The Power of Mentoring for BNI National Convention at Hyderabad. This was a keynote address to 1000+ BNI Members at their national event.
⇒ Sales Strategy Training for Abbott India. This was a Breakthrough Sales Training for 100 Middle & Higher Management Executives in Mumbai.
⇒ Business Success & Strategy at SMB Conclave, Hyderabad. This was a keynote address for 200 small and medium business owners.
⇒ Leadership Workshop for Confederation of Indian Industry (CII). This was a full day workshop for 50+ Middle & Top Level Corporate Executives to enhance performance.
⇒ Digital Marketers Summit at Hyderabad. Keynote address to 200+ Digital Marketers and bloggers on self-motivation and success mindset.
You can invite Ajaya for a power-packed motivational session, corporate training or full-day workshop for your organisation, business or social forum, college or university, government institution or socially-responsible NGO, etc. 
Contact Ajaya's team for inviting him.